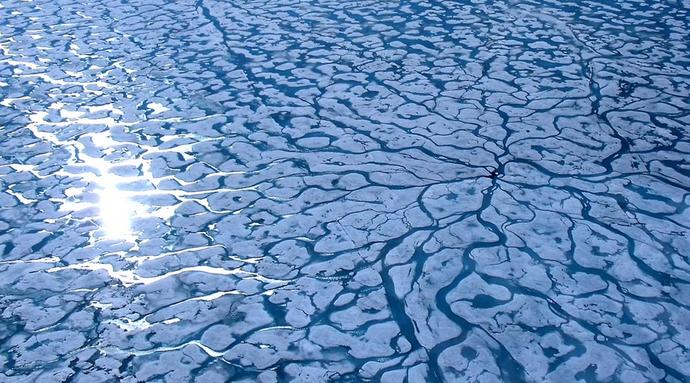 So! After last week's investigation into the "why" of blogging, or more specifically, the "what in the world do I blog about", I decided to write out of one of my wells of passion: Arctic exploration!
There's something about the starkness of the frozen north that has always captured my imagination. I chalk part of it up to the contrast of the relative comfort in my current environs with the almost universally inhospitable conditions to be found in the polar regions. Even beyond the deep-born attraction of an arduous adventure, there is staggering beauty to be found in fog-shrouded ice-bergs, in gazing across the wrinkled tablecloth of pack ice stretching from horizon to horizon. There is beauty in the lopsided journey the sun takes, as if drunk, across the arctic sky. This takes for granted the most conventionally beautiful asset of the Arctic: the beloved Northern Lights, which dance across the heavens, pulled by the great magnetic forces of the Earth's eternal dance.
But I'm waxing poetic. The Arctic holds a special place in my heart, and in the heart of a great number of explorers, who, from the 15th century up to the present, have packed their bags, kissed their loved ones goodbye, and answered the siren song of the rime-bound regions. The names of these brave men festoon the myriad bays and channels of the Arctic archipelago: Baffin, Hudson, Frobisher, Franklin, Rae, Parry, Amundsen. All these men, with the same goal: the discovery of the Northwest Passage, that mythical strait connecting the Atlantic and Pacific over North America, creating a direct route between the lucrative spice-trade of the East Indies and the markets of England and the Continent.
In the following weeks, I seek to explore the voyages of these explorers, beginning in 1576, with Martin Frobisher's three trips to the Arctic in search of the Northwest Passage and that most persuasive of exploratory aims: gold.